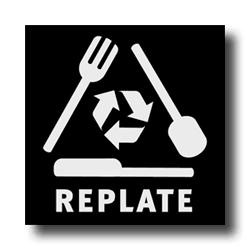 I recently had a get-together and made a mountain of fajitas. Unsurprisingly, I made way too much. I thought, well, at least these will be good leftovers. The next day came and went, and the next—but I made new dishes. I just wasn't in the mood for fajitas. And it didn't help that my fridge gusted Casa Bonita every time I opened it. I was totally fajita-ed out just by the scent. But I had to use the meat—I wasn't about to be the prodigal consumer and throw it away. Then it occurred to me: I could repurpose the leftovers. But how? Hmm…well, I couldn't put it in an Italian dish because the spices would be a bit across the pond from Italy, and I couldn't put it in, say, an Indian dish because that would be like putting a sombrero over a cup of chai—it'd cover up the flavors. (Although, Indian-Mexican fusion is starting to catch on in California I hear; we'll see…) So I decided that the meat was best suited for my red chili. The spices and herbs on the meat—cilantro, cumin, chili, jalapeño, and garlic—were all chili-friendly, which is not hard to do because chili is so versatile. It's the kitchen-sink of dishes.
I chopped the meat into small chunks, and made my chili the way I always do—apart from having to cook raw ground beef. And it was great—better than my usual! My husband had thirds.
Beaming with success, I started to think of other dishes that end up as leftovers and how I've repurposed them into something new (or didn't but could've): Steak, rotisserie chicken, turkey, bolognaise, pot roast, mashed potatoes, corned beef, meatloaf, and roast beef come to mind. So many options!
The Sammies: You can pretty much put a piece of last night's meat in between bread and call it a sandwich—this is actually my favorite thing to do with cold meatloaf. Add a squirt of ketchup, and I'm twelve again eating lunch with my mom on a rainy Saturday. But there are quite a few more ways to reinvent the cooked meat sitting in your fridge. Poultry can be chopped up and mixed with mayonnaise, celery, and green onion to make a "salad" sandwich. I like putting a ½ teaspoon of curry in mine. You can pull apart your pot roast or pork roast meat and mix it up with barbecue sauce and have a barbecue sandwich hot or cold. You can thinly slice your steak or roast beef, sauté some onions, throw in the meat, lay some cheese over the top, then just as the cheese melts, spatula it into a hoagie for a cheese steak. Another sandwich you can make with your leftover roast beef is an Italian beef: thinly slice the roast, boil it in a beef broth spiced with Italian herbs and garlic, sauté some bell peppers, then put it all in a hoagie and throw some giardiniera on top. Gotta corned beef lying around after St. Pat's? Make it into a Reuben: put your corned beef on rye, layer with Russian dressing, sauerkraut, and Swiss, then grill it up.
Zee Soups, Stews, and Salads: Stews are like chili; you can let your imagination fly. Any meat can be put in a stew—just don't get too wild. Like if you have some leftover salmon (not the band), I wouldn't put it in a thick beef-based stew with heavy vegetables (yucky); it would be more suited for a cream-based stew like chowder or a wineo -based stew like bouillabaisse.  Leftover chicken is amazing in a homemade or canned chicken soup—I love to put it in chicken ramen with some frozen peas then finish it off with an egg drop. Of course chicken and steak are great on top of salad. Steak goes well in an arugula salad with gorgonzola, red onion, and tomato, drizzled with a vinaigrette. Yesterday's chicken is nice on top of a Caesar salad, or a pear-walnut salad.
Veggies: Mashed potatoes are usually given away in mass quantity at my family's holiday parties. They're great to heat up and serve with bratwurst, mustard and sauerkraut (bangers and mash with a German twist). You can also make potato patties out of your mashed potatoes, which basically involves sautéing green onion, folding them into your mash, and mixing in an egg. Fashion your mixture into patties and fry them in the skillet. Overdid it on the vegetable tray? If you think you need to throw away the food because it was "public" and you don't know whose nose-picking son picked up a carrot stick then put it back down when he saw a cookie, think again (after you rewash and inspect for alien bits). You can cook the veggies and they will be no more germy than a tomato that, before you cooked it, was squeezed by five strangers at the grocery store.  Save your cherry tomatoes for chili or red sauces, and your carrots and celery for shepherd's pie or a stir fry. Snap peas are great in a stir fry as well.
Miscellaneous dishes: Leftover steak works well in beef stroganoff. You can take your bolognaise from Wednesday's spaghetti dinner and use in a lasagna or a baked ziti on Saturday. My sister likes to put leftover rotisserie chicken in a red sauce and make chicken cacciatore. You can also make salmon patties by mixing the salmon with breadcrumbs and frying them up in the skillet. And practically any meat or vegetable can star in a frittata.
Yes, repurposing leftovers. I admit it's not an entirely savory way of describing it. (And that bit about nose picking probably didn't help…) I like to think of it as food prep: I "prepped" the cheese steaks four nights ago when I wrapped up my gorgeously cooked roast beef and put it in the fridge. Re-cooking cooked food is like hiring an imaginary sous-chef—or finding a twenty in your jeans—you helped yourself out so long ago, you don't even feel like you were involved.
So next time you're stuck with three pounds of cooked meat, think of it as being one step closer to a brand new meal. Repurpose leftovers into a new creation. And if you feel stuck—like you're just going to have to make last night's steak dinner today's steak dinner—all you have to do is chop it up and throw it in a chili. Or a stew, or make a sandwich, or put it on top of a salad….